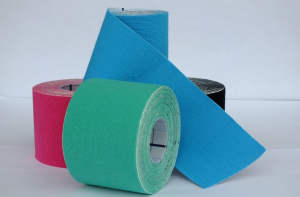 Yes, you read correctly. No, this is not going to involve more discussion on the Coronavirus as we've all had enough of that as it continues to affect folks worldwide. We are talking about basketball and a different kind of  March Madness (although that now has been canceled as of March 12 and is rescheduled for April). What, you ask, does basketball have to do with us?
For one, we love our athletes and serve many in our clinic. Dr. Letz and her team work diligently to give runners from several Fort Worth running clubs the individualized care needed to stay pain free and healthy.
Dr. Paul hales from San Antonio, Texas, where he treated members of the San Antonio Spurs and other elite athletes including the two Mr. Olympia competitors, one of whom won the competition, a World's Strongest Woman participant and winner, and San Antonio Symphony musicians.
March Madness is one of the biggest and most exciting sporting events once football season ends. Another reason we thought of this great sport is what we have in common with the NBA's James Harden of the Houston Rockets. He is a huge proponent of kinesiology tape and is often seen wearing it. You may have also heard it referred to as Rock Tape or pain tape.
After telling NBCsports.com he'd been wearing it since he entered the NBA, #13 Harden said, "I like the KT Tape specifically because it promotes a sort of natural healing response, helping with swelling reduction, encouraging optimal movement and proper movement, the appropriate alignment of the joints."
Dr. Salazar is a huge fan of kinesiology tape, "A lot of athletes have a chiropractic and wellness team helping them to reach and maintain their peak health and performance. Kinesiology tape is a great way to support an injury and help heal an already overused muscle."
All of our doctors are pain tape certified and provide this service to patients.
Path to Wellness is an all-in-one wellness clinic. We've got your back… and your head, shoulders, knees, and toes! Other services include spinal and extremity adjustments, spinal decompression, trigger point injections, IV infusion therapy, dry needling, massage therapy, cold laser therapy, nutritional counseling and kinesiology taping. Our team loves to help you aim high, go for the three pointers, and stay on the path to wellness.
**Updated March 12, 2020 due to NCAA announcements it has postponed games due to Coronavirus.