What Is The Path to Wellness?
At Path to Wellness Integrated Health, we believe that true healing involves a holistic approach that nurtures the mind, body, and soul. Our multidisciplinary team including chiropractors, physical therapists and nurse practitioners, is dedicated to helping our patients achieve optimal wellness. With our unique blend of evidence-based medicine and holistic techniques, we work collaboratively to guide our patients on the path to wellness. From the moment you walk through our doors, you will feel our unwavering commitment to your health and well-being. Continue reading to learn more about what makes our Fort Worth center for healthy living so special.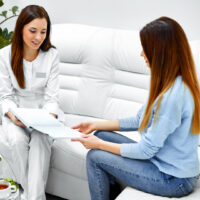 Personalized Care Plans
At our Fort Worth wellness center, our healthcare professionals offer patients an integrated approach to healing. This approach is founded on three pillars of care: Medical Services, Chiropractic, and Physical Therapy. All of our chiropractic work is done by Doctors of Chiropractic, our hands on rehabilitative therapies are performed by our Doctors of Physical Therapy and our medical work is done by a nurse practitioner we have on staff. Regardless of the cause of your pain or discomfort, our team will work with you to address your individual health concerns according to the relevant pillars of our all-in-one care.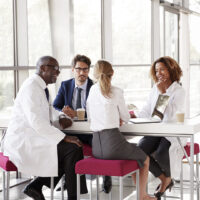 Quality Doctors/Providers
Our services are led by experienced and educated doctors of Chiropractic and Doctors of Physical Therapy who are passionate about helping their patients achieve optimal health and healing. They take a whole-body approach and work diligently to address the root cause of musculoskeletal complaints. In addition, our licensed nurse practitioners are trained to perform medical procedures that can help our patients get out of pain quicker and achieve optimal wellness.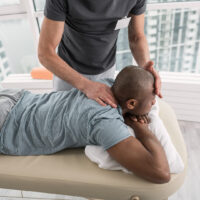 Variety of Treatment Options
From chiropractic adjustments to physical therapy to massage therapy to BioTE hormone replacement therapy to IV Therapy, we have a variety of tools in our arsenal to address each patient's pain points. Our integrated approach to healthcare allows us to offer our patients a comprehensive, holistic approach to health and wellness.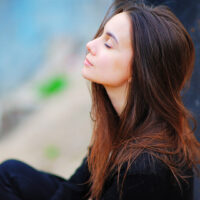 Exceptional Patient Care
Patient experiences are just as important as the treatments they receive. As skilled guides, our healthcare professionals walk alongside our patients, offering support, guidance, and encouragement, every step of the way on this path to wellness.
Are you ready to start your journey on the path to wellness? Contact us today to schedule a consultation with one of our caring providers.
IMPORTANT: This post is for informational and educational purposes only. This post should not be taken as medical, chiropractic, or physical therapy advice or used as a substitute for such. You should always speak to your own doctor before implementing this information on your own. All of our procedures are performed by the proper medical professionals according to state and national laws. All our staff are accredited in their fields and have up to date licenses to practice their designated procedures at our facility. Thank you!