Our doctors have taken a special interest in both prenatal and postnatal care. Our Webster certified doctors are trained to restore the pelvic balance in pregnancy by aligning the pelvis and restoring the nervous system function. The method is named after Dr. Larry Webster and addresses symptoms of sacral subluxation (misaligned or out of place) by stabilizing the sacrum and SI joint. The sacrum is located where the bottom of the spine meets the pelvis.
We offer prenatal massage and chiropractic services for our expecting mothers. Let us help carry you through your greatest mission.
Infants and Children
While growing, infants and children can experience upset tummies as they adjust to breast milk, fluids and foods; same as adults. Colic pain and constipation are a couple of ailments that chiropractic care can assist in treating.
Young children apt to explore their new abilities, will experience bumps and falls. Adjustments can help properly realign the spine and joints and help them get back on track.
Benefits of chiropractic care for infants and children:
Reduces Colic pain
Constipation
Improves Immunity
Digestive problems
Improved sleep quality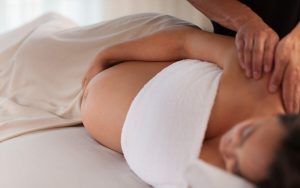 Schedule Your Appointment