Meagan Roberson, PT, DPT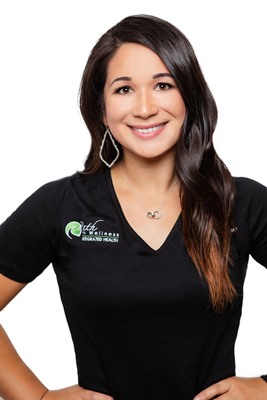 Doctor of Physical Therapy
Roberson joined us from an outpatient orthopedic clinic in Fort Worth. She specializes in women and men's pelvic health. This specialty involves improving the pelvic floor and strengthening muscles to help patients with conditions such as diastasis, incontinence, bladder and bowel dysfunction, sexual dysfunction and/or pain.
We are so fortunate to have an athlete and runner on our team as she will serve our runners and athletes with the expert knowledge to help get them out of pain and back on the trails.
Roberson is a post doctorate graduate of the University of Texas Medical Branch (UTMB) at Galveston. She holds a bachelor's of science in athletic training from Union University in Tennessee where she also played soccer for the Bulldogs.
She and her husband live in Fort Worth with their 3-year-old son and 2-year-old daughter and their family dogs. Meagan was born in Tacoma, Washington and grew up moving all over the United States as her father worked in the railroad industry. She has lived in Fort Worth in the past and is happy to be back home.