Meagan Roberson, PT, DPT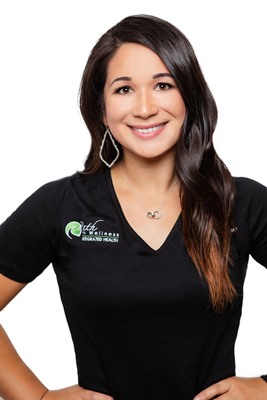 Doctor of Physical Therapy
Roberson joined us from an outpatient orthopedic clinic in Fort Worth. She specializes in women and men's pelvic health. This specialty involves improving the pelvic floor and strengthening muscles to help patients with conditions such as diastastis, incontinence, bladder and bowel dysfunction, sexual dysfunction and/or pain.
We are so fortunate to have an athlete and runner on our team as she will serve our runners and athletes with the expert knowledge to help get them out of pain and back on the trails.
Roberson is a post doctorate graduate of the University of Texas Medical Branch (UTMB) at Galveston. She holds a bachelor's of science in athletic training from Union University in Tennessee where she also played soccer for the Bulldogs.
She and her husband live in Fort Worth with their 3-year-old son and 2-year-old daughter and their family dogs. Meagan was born in Tacoma, Washington and grew up moving all over the United States as her father worked in the railroad industry. She has lived in Fort Worth in the past and is happy to be back home.
Suzanne Jennings, PT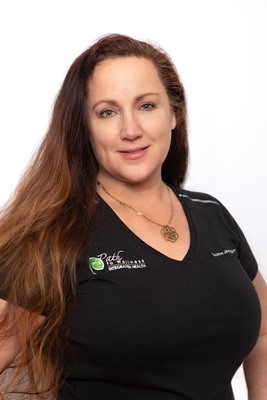 Physical Therapist
Suzanne's passion for health and wellness started at the young age of 14 years old. At 19, she was accepted into the University of Puget Sound in Tacoma, Washington where she graduated in 1988 with her Master's in Physical Therapy. Suzanne has practiced physical therapy in private practice for 30+ years. In her early years of practice, she found that her physical therapy clients were diagnosed with something untreatable, but over a 15-year period, she developed protocols to help transform her patients into healthy, productive people. She is continually searching for new protocols and has become proficient in Postural Reconstruction as seen on x-rays, including scoliosis patients. From 1999 – 2019, Suzanne held the status of a Quantum Reflex Analysis Referral Practitioner.
Health and happiness are Suzanne's core values. She says that she brings skills and understanding, while the patient brings their effort and own thinking to create a healthy place for the patient to thrive and get extreme relief of chronic pain. She believes that people can learn anything they put their mind to.
Suzanne recently moved to Texas from Washington to be closer to her family. In her spare time, she enjoys playing racquetball, swimming, exotic plant-based cooking, is an avid reader and wood working, including building desks. Donating her time and treatments to injured workers, so they are able to return to a productive life, has been her best form of giving back to the world.