Meagan Roberson, PT, DPT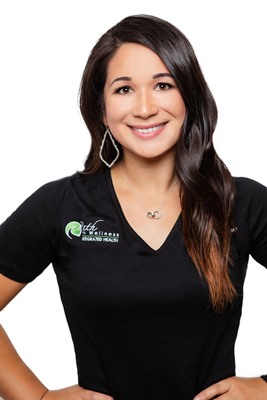 Doctor of Physical Therapy
Roberson joined us from an outpatient orthopedic clinic in Fort Worth. She specializes in women and men's pelvic health. This specialty involves improving the pelvic floor and strengthening muscles to help patients with conditions such as diastasis, incontinence, bladder and bowel dysfunction, sexual dysfunction and/or pain.
We are so fortunate to have an athlete and runner on our team as she will serve our runners and athletes with the expert knowledge to help get them out of pain and back on the trails.
Roberson is a post doctorate graduate of the University of Texas Medical Branch (UTMB) at Galveston. She holds a bachelor's of science in athletic training from Union University in Tennessee where she also played soccer for the Bulldogs.
She and her husband live in Fort Worth with their 3-year-old son and 2-year-old daughter and their family dogs. Meagan was born in Tacoma, Washington and grew up moving all over the United States as her father worked in the railroad industry. She has lived in Fort Worth in the past and is happy to be back home.
Tyler Coates DPT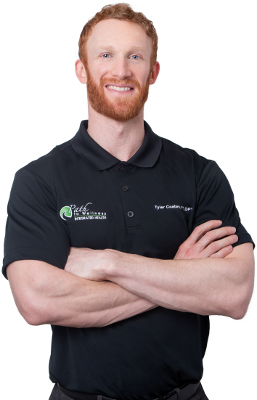 Doctor of Physical Therapy
Tyler received his bachelors degree from Tarleton State University in exercise sports studies. He was a scholarship athlete at Tarleton before deciding to pursue his doctorate degree in physical therapy. Tyler earned his doctorate degree in physical therapy from Hardin-Simmons in 2014.
Tyler has practiced in the outpatient and home health settings since 2015 treating a wide range of adults from sport athletes to the geriatric population. His passion lies with helping individuals return to pain free movement and to aid others in a positive overall wellness path including nutrition.
Tyler was born in Palestine, Texas but has found his home in Fort Worth as he has resided here since 2016. He enjoys an active lifestyle from biking, hiking, and exercising in his gym.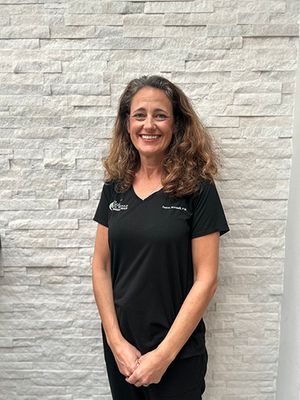 Goodwill worked at a busy hospital based outpatient therapy clinic in North Carolina, working with many post operative patients before joining PTW in July of 2022.
She was born in the beautiful state of Alaska, where she met and married her husband. After graduating with two bachelor of science degrees in natural sciences and psychology from University of Alaska, she moved to North Carolina. Looking for ways to save money, she became a certified fitness instructor to get free family membership at the local gym. That grew into teaching at 3 different gyms, and becoming a certified personal trainer. After a few years, she decided to go back to school and became a licensed Physical Therapist Assistant. She moved to the DFW area in 2021. She believes that education is the one thing that can never be taken from you, and that we are never too old to learn. Maybe if fortunate enough, PT school will be in my future!
Jeanine Quast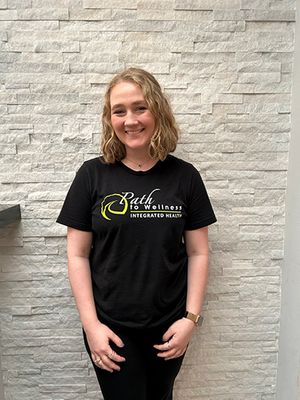 Therapy Tech
Jeanine graduated from Texas A&M University in May of 2022 with her Bachelors in Kinesiology: Dance Science. Her goal is to go to professional school to become a Physical Therapist and eventually specialize in working with dancers.
Drew Alexander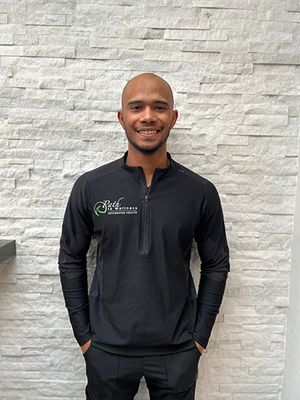 Therapy Tech
Drew has been serving as a rehab tech since 2021. He studied Kinesiology at UNT Denton, TX. He is well versed in multiple methods of exercise with a goal of someday opening a practice of his own.
Joy Johnson